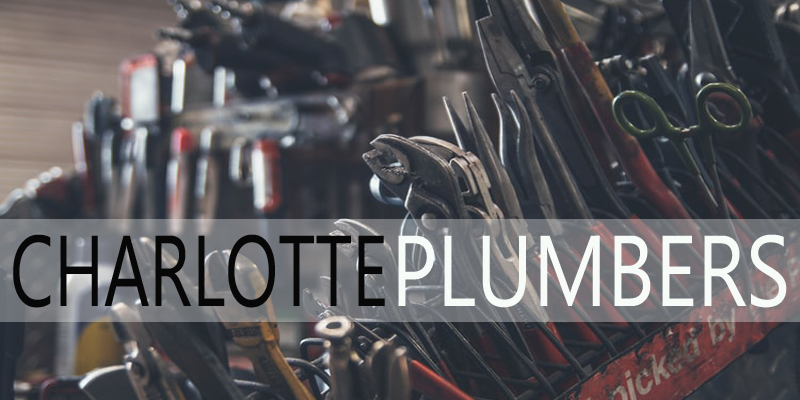 During instances when you need an expert to help you fix your faulty plumbing system, it can be tempting to hire any plumbing company you see online. But the truth is, doing so can make more harm than good because let's face it, there are still those who offer substandard services and bogus companies that want to take advantage of your money.
One piece of advice: never hire the first expert you see. Take the time to learn about their experience, rates, and services. Compare different companies to each other to determine the best one for your situation. The great news is, you can practice doing these things now as you go through this list of reputable plumbers in Charlotte.
1.     Charlotte Plumbing

Best For
General and Emergency Plumbing
Services Offered
Plumbing repairs

Drain cleaning

Water heater services

Garbage disposal

Emergency services

Address
349-G West Tremont Ave., Charlotte NC 28203
Contact Information
704-684-4664
Website
https://charlotteplumbing.com/
Charlotte Plumbing is definitely a good choice to help your family and business with any plumbing needs. As one of the highest-rated plumbing companies in Charlotte, they continue to maintain their good reputation in ensuring customer satisfaction and providing plumbing services no matter what time it is. Their experienced plumbers are always available around the clock, ready to handle plumbing repairs, drain cleaning, water heater installation, and numerous others.
2.     Queen City Plumbing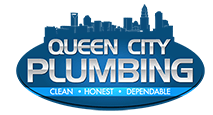 Best For
Commercial Plumbing
Services Offered
Residential and commercial plumbing

Emergency plumbing

Water heater services

Drain cleaning and water filtration

Leak detection and repairs

Address
4209 Stuart Andrew Blvd K, Charlotte, NC 28217
Contact Information
704-634-4466
Website
http://queencityplumbingcharlotte.com/
From small businesses to big landmarks, Queen City Plumbing can resolve no matter what plumbing issues are present. They work closely with business owners, ensuring that they receive the best possible service guaranteed for 1 year. There isn't a job that's too big or too small for Queen City Plumbing and they can do anything from toilet replacement to plumbing renovation.
3.     Presidential Plumbing, LLC
Best For
Emergency Plumbing
Services Offered
Plumbing design and installation

Water heater repair and installation

Clogged drains and pipe leaks

Residential and commercial plumbing

Address
11237 Lions Mane St, Charlotte, NC 28273, USA
Contact Information
(704) 635-4322
Website
http://www.presidentialplumbingnc.com/
Got an emergency plumbing situation? Presidential Plumbing, LLC won't keep you waiting and will arrive at your doorstep on time, every time. Big or small issues, residential or commercial plumbing work, they are quick to do the job at a very fair price. Get that pipe, bathroom, water heater, or drains fixed right away by calling them at (704) 635-4322.
4.     All Hours Plumbing, Inc

Best For
Plumbing Repairs
Services Offered
Emergency plumbing

All plumbing works

Plumbing maintenance

Address
15105-D John J Delaney Dr., Ste 156

Charlotte, NC 28277

Contact Information
704-488-8177
Website
https://www.allhoursplumbinginc.com/
If you have a leaky faucet or a clogged drain, you need the plumbing repair and maintenance services offered at All Hours Plumbing, Inc. Since 1995, this company has been proud of servicing the Charlotte area, meeting the exact needs of numerous homes and businesses. They can perform all plumbing services including, but not limited to, leak repairs and re-piping, drain cleaning, camera inspections, water main replacement, and kitchen remodeling.
5.     Osborne Plumbing & Drain

Best For
Commercial and Residential Plumbing
Services Offered
Plumbing repairs and installs

Water heater services

Aqua jetting

Address
3625 Scott Futrell Dr. Charlotte, NC 28208
Contact Information
(704) 899-5449
Website
https://www.osborneplumbingdrain.com/
Need a plumber that's faster, better, and cleaner than the one you recently hired? Then Osborne Plumbing & Drain might just be the plumbing expert for you! They come to you whenever you need them, equipped with the right tools so the job is done in an efficient way. The 100% satisfaction guarantee that the company offers mean that if you aren't satisfied with the installation, repair, or servicing job, they will come back and re-do the work for free! That's how confident Osborne Plumbing & Drain is with their premier quality services.
6.     Rapid-Rooter Plumbing Service, Inc.

Best For
Residential and Commercial Plumbing
Services Offered
Emergency plumbing

Drain cleaning

Whole house water purification systems

Address
4203 Ella St, Charlotte, NC 28206
Contact Information
980-224-4072
Website
https://www.rapidrootercharlotte.com/
Rapid-Rooter Plumbing Service, Inc. has been doing business in the Charlotte area for more than 27 years. They understand how problematic plumbing issues can be and how important it is to make your home or workplace perfect. This is why they offer a large array of services to suit every plumbing needs there is. Moreover, they genuinely care about the costs of having your plumbing fixture fixed and they make sure that you'll get your money's worth through coupons and special offers. Check them out at